ThetaHealing® Dig Deeper DNA Seminar
Upcoming Seminar
The ThetaHealing Technique is fabulous for getting to the origin of our issues because Practitioners are taught an incredible technique called "digging". This narrative style approach allows us to comfortably discover the elusive and deep subconscious thoughts and beliefs that can block us. The ThetaHealing technique then uses unconditional love, Belief and Feeling work to clear these.
This seminar is online and in person.
ThetaHealing® Dig Deeper Practitioner Seminar - November 1-3, 2022, 5-9pm EST
This seminar is designed to get all ThetaHealers well trained at this essential technique, to give you the solid grounding, and tips you need so you are confident at digging to find your clients key core beliefs. Unless we can successfully identify the true heart and origin of the problem you won't know what beliefs to change. It can also mean that the changes you make may only be temporary, and un-cleared negative beliefs can be barriers to true healing.
This seminar will empower you to help your clients understand their own behaviours and lives, then through helping them make healing changes you'll be able to emerge balanced and clear at the completion of their sessions.With the completion of the Dig Deeper Seminar, you will have proficient knowledge and experience to keep doing belief work on yourself and others. You will be able to know all the techniques to release and uncover the hidden beliefs that we are operating from. Under the guidance of your instructor, you will have ample practice time for this class.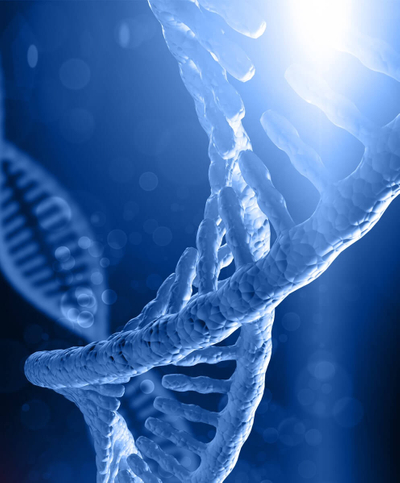 Prerequisites: Basic DNA, Advanced DNA
Seminar Includes: ThetaHealing Digging for Beliefs Book
Price: $538 CAD (taxes included)
Deposit: $128* (balance due 3 days before class)
Payments in instalments: Please contact Ainsley
Payment methods: E-transfer, Credit Card
*All deposits are non-refundable. By request, they are transferable to a 60 min ThetaHealing® session with Ainsley before the start of class.
Re-certify: $188 (taxes incl.)
In person location: Bodhi Tree Wellness Collective - 385 The West Mall, Unit 9, Etobicoke, ON, M9C 1E7
Scholarships and Energy Exchange: Partial and Full Scholarships are provided to those in need with clear goals, a clear explanation why they would like to receive the scholarship and what they would do if they received it.
Energy Exchange is provided to those who love to clean and leave spaces with their sparkly magic touch, those who love to organize and call themselves administrative super stars, and those who have a knack for marketing and/or interested in learning more and want to provide their skill and expertise.
If you are interested in applying for a Scholarship or Energy Exchange, please contact Ainsley. Please note there are a limited amount of opportunities available – so apply early!
For more information or to register by phone, contact Ainsley.
ThetaHealing® and ThetaHealer® are registered trademarks of THInK at www.thetahealing.com

I am so grateful to have met Ainsley when I did...
"I am so grateful to have met Ainsley when I did. I have tried Reiki once via distance with another practitioner and I found no difference. When I had my first session with Ainsley I was not in an emotionally good space. I had no clue if I was coming or going. I have now completed 4 sessions with Ainsley and I feel so at peace and I know where I stand in my life. Ainsley is so compassionate caring and attentive. I am so blessed to have found her."
– N.M., Mississauga

I had a great experience with Ainsley...
"I had a great experience with Ainsley and Theta healing. It was a profound voyage into subconscious, full of cleansing, healing and discoveries. Ainsley was prepared, respectful, using her experience, training and intuition to help me notice and change several subconscious beliefs that were blocking me on my current path. I highly recommend Ainsley and this modality."
-D.R., Toronto

She genuinely cares about the health and well-being of her clients...
"I have had a Reiki sessions with other Practitioners, but the session with Ainsley seemed much more unique and authentic. I feel that for Ainsley, her work is not just a business. She truly believes in what she does; she genuinely cares about the health and well-being of her clients and it shows during a session with her."
-E.L., Etobicoke

My experience has been amazing...
"I have had ThetaHealing with Ainsley and my experience has been amazing! She is so compassionate, caring and sweet. She makes you feel very comfortable. After my sessions I felt more balanced, inspired and motivated, and I had more clarity as to what I needed to do regarding my presenting concern. It's worth every single minute of your time!"
– Mely Em, Etobicoke

I highly recommend Theta Healing with Ainsley...
"If you're looking for a profound and life changing experience, then I highly recommend Theta Healing with Ainsley! It's hard to describe the magic of this service, especially coupled with Ainsley's warm, caring personality. I experienced many breakthroughs in my life, and learned how to implement ongoing positive changes. It is a real life miracle!"
– M.K., Mississauga

100% recommended for everyone...
"Amazing atmosphere, welcoming and life changing experience! Upon entering you feel a sense of peace and acceptance. The energy of the place is captivating and the healing done is mind blowing! 100% recommended for everyone!"
– Emily Miotto, Etobicoke

Theta healing has been life changing...
"I had my 2nd session today, Theta healing has been life changing! I have discovered many blindspots and released stories about myself that were stoping me in every area of life. No more anxiety towards money, and now working on love relationships. There is this deep sense of peace and trust that you feel when you meet Ainsley. Is a non invasive therapy, just sit and relax and be present. I truly appreciated that I was free in choosing to come back or not, and not being pushed in completing X number of sessions, or had a long term "plan", that will make me feel that there is only a monetary interest. Like in life, you give to receive.
– C.Y., Toronto

Such a powerful and deep healing experience...
"- A heightened sense of awareness – just noticing more e.g. the beauty in a child's face, a plant, the clouds etc
– A shift in my beliefs. Plus noticing my own beliefs and definitely those of others.
– … I realize how felt work can help release and transform emotions.
– I feel at peace from deep within.
– I feel mental clarity, less fatigue.
– [Regarding a troublesome relationship]… I could tap into being love. I can FEEL her tension, her anger etc … I realize those are her issues however, not mine – and she'll work through them at whatever pace she can/needs to.
…I must say words don't (and will likely never) fully describe the experience! It was such a powerful and deep healing experience! Thank you :). You are amazing."
– Rynee, Brampton

Ainsley is such a beautiful soul...
"Ainsley is such a beautiful soul! Theta healing with her was so unique and such a blissful experience."
-A.M., Mississauga

I feel so alive and at peace...
"I feel so alive and at peace! I have never felt so much drive to pursue my goals!"
– J.F., Toronto