ThetaHealing® Advanced DNA Seminar
Upcoming Seminar
The Advanced ThetaHealing® Seminar expands the information in the Basic Seminar to encompass an in-depth understanding of the Seven Planes of Existence that surround us. ThetaHealing® is well known for the Seven Planes, which explains the world we live in and how we truly relate to it.
This seminar is online and in person.
ThetaHealing® Advanced DNA Practitioner Seminar - Sept 30-Oct 2, 2023, 11am-5:30pm EST
The student will learn how to clear old resentments, vows, and commitments that hold them back. The student will discover how to heal with the "Baby in the Womb" and "Heal the Broken Soul" exercises. The student will receive Feelings that are Downloaded from the Instructor that will bring profound healing and enlightenment to them.
This seminar is a delightful experience as students are filled with many new and positive feelings such as knowing how to appreciate the now and what self acceptance feels like for the Seventh Plane.
The ThetaHealing® Basic DNA seminar is the first seminar to certify you as a ThetaHealing® Practitioner. The Basic DNA and Advanced DNA are the two main seminars that will give you the main tools to start as a ThetaHealer.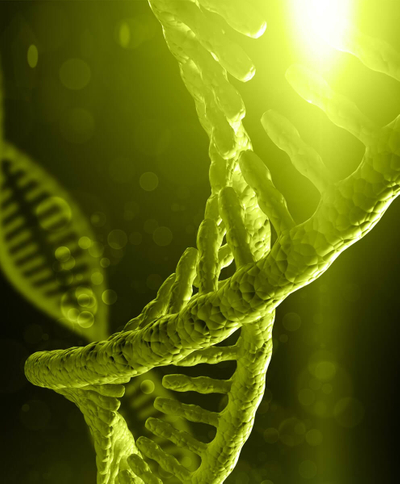 Prerequisites: Personal belief in a Life Force Energy (Creator, God, Divine, etc)
Seminar Includes: Advanced ThetaHealing® All That Is Book, ThetaHealing® Advanced Manual and Certificate
Price: $538 CAD (taxes included)
Deposit: $128* (balance due 3 days before class)
Payments in instalments: Please contact Ainsley
Payment methods: E-transfer, Credit Card
*All deposits are non-refundable. By request, they are transferable to a 60 min ThetaHealing® session with Ainsley before the start of class.
Date & Times:
Saturday September 30th - Monday October 2nd
11:00am - 5:30pm EST
Sign up for Basic and Advanced DNA and save $100 off the cost of both seminars.
Re-certify: $188 (taxes included)
In person location: 2601 Matheson Blvd East, Unit 210, Mississauga, L4W 5A8. At the back of building #4
Online attendance: By request
Scholarships and Energy Exchange: Partial and Full Scholarships are provided to those in need with clear goals, a clear explanation why they would like to receive the scholarship and what they would do if they received it.
Energy Exchange is provided to those who love to clean and leave spaces with their sparkly magic touch, those who love to organize and call themselves administrative super stars, and those who have a knack for marketing and/or interested in learning more and want to provide their skill and expertise.
If you are interested in applying for a Scholarship or Energy Exchange, please contact Ainsley. Please note there are a limited amount of opportunities available – so apply early!
For more information or to register by phone, contact Ainsley.
ThetaHealing® and ThetaHealer® are registered trademarks of THInK at www.thetahealing.com

I am so grateful to have met Ainsley when I did...
"I am so grateful to have met Ainsley when I did. I have tried Reiki once via distance with another practitioner and I found no difference. When I had my first session with Ainsley I was not in an emotionally good space. I had no clue if I was coming or going. I have now completed 4 sessions with Ainsley and I feel so at peace and I know where I stand in my life. Ainsley is so compassionate caring and attentive. I am so blessed to have found her."
– N.M., Mississauga

I had a great experience with Ainsley...
"I had a great experience with Ainsley and Theta healing. It was a profound voyage into subconscious, full of cleansing, healing and discoveries. Ainsley was prepared, respectful, using her experience, training and intuition to help me notice and change several subconscious beliefs that were blocking me on my current path. I highly recommend Ainsley and this modality."
-D.R., Toronto

She genuinely cares about the health and well-being of her clients...
"I have had a Reiki sessions with other Practitioners, but the session with Ainsley seemed much more unique and authentic. I feel that for Ainsley, her work is not just a business. She truly believes in what she does; she genuinely cares about the health and well-being of her clients and it shows during a session with her."
-E.L., Etobicoke

My experience has been amazing...
"I have had ThetaHealing with Ainsley and my experience has been amazing! She is so compassionate, caring and sweet. She makes you feel very comfortable. After my sessions I felt more balanced, inspired and motivated, and I had more clarity as to what I needed to do regarding my presenting concern. It's worth every single minute of your time!"
– Mely Em, Etobicoke

I highly recommend Theta Healing with Ainsley...
"If you're looking for a profound and life changing experience, then I highly recommend Theta Healing with Ainsley! It's hard to describe the magic of this service, especially coupled with Ainsley's warm, caring personality. I experienced many breakthroughs in my life, and learned how to implement ongoing positive changes. It is a real life miracle!"
– M.K., Mississauga

100% recommended for everyone...
"Amazing atmosphere, welcoming and life changing experience! Upon entering you feel a sense of peace and acceptance. The energy of the place is captivating and the healing done is mind blowing! 100% recommended for everyone!"
– Emily Miotto, Etobicoke

Theta healing has been life changing...
"I had my 2nd session today, Theta healing has been life changing! I have discovered many blindspots and released stories about myself that were stoping me in every area of life. No more anxiety towards money, and now working on love relationships. There is this deep sense of peace and trust that you feel when you meet Ainsley. Is a non invasive therapy, just sit and relax and be present. I truly appreciated that I was free in choosing to come back or not, and not being pushed in completing X number of sessions, or had a long term "plan", that will make me feel that there is only a monetary interest. Like in life, you give to receive.
– C.Y., Toronto

Ainsley is truly a gifted healer...
"If you are committed and open to believe in the benefits then I can honestly say theta healing with Ainsley is incredible. I have tried various energy healing modalities and though all have their positive aspects the instantaneous relief I feel after a theta session with Ainsley never ceases to amaze me. She has been instrumental in helping me ground my energy and clear blockages I didn't even know existed. I highly recommend her services, have an open mind and determination, you will not be disappointed!"
– M.T., Brampton

Ainsley is such a beautiful soul...
"Ainsley is such a beautiful soul! Theta healing with her was so unique and such a blissful experience."
-A.M., Mississauga

I feel so alive and at peace...
"I feel so alive and at peace! I have never felt so much drive to pursue my goals!"
– J.F., Toronto